Note that these steps only account for the most minimum essentials of supportability. You may still require assistance with individual applications or services, but if you can answer yes to either 1.a or 1.b, as well as 2 below, we should be able to assist you remotely, and you should be set up to use the rest of the resources in the OIT remote work preparation guide.
There are two important facets to ensuring that a staff member's computer is set up to support working from another location:
Ability to login with either of these two scenarios:

CMU Action C on login page using global ID
Username is something besides a global ID

VPN Configured
Here are some simple tests to make sure that your machine is ready:
Ability to log in
First, reboot your computer. Once it reboots, if your login screen looks like this and you use your global ID to log in, you pass the first test.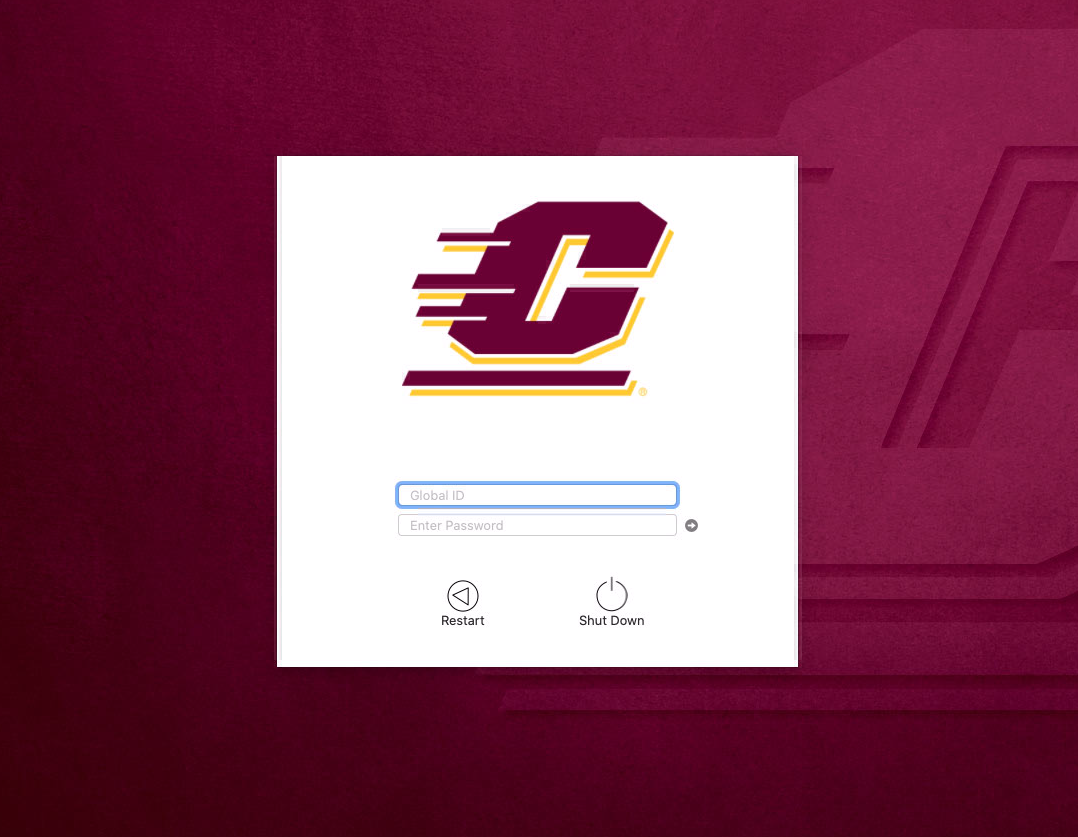 Alternatively, if you login to your computer with a username that is NOT your global ID (for example, logging in with jleek or johnnyleek instead of leek1j), then you pass the first test.
VPN Configured
Once you're logged in, open the Finder and navigate to the Applications folder. (The folder may be listed in your "Favorites" list on the left-hand pane. Alternately, if you secondary-click the name of the folder you're viewing in the center of the Finder window's title bar, you can navigate to the top level of your hard drive and drill down from there.)
What you're looking for should be listed in the Applications folder, in a subfolder called Cisco.

If you have the Cisco AnyConnect Secure Mobility Client listed there, double-click that application and try to sign in using the VPN Client Installation Documentation
Note that you'll choose a server based on the first letter of your global ID:
Global ID begins with A-M: sg2.cmich.edu
Global ID begins with N-Z: sg3.cmich.edu